In the heart of our region summer can be hot, our shaded pitches offer a pleasant freshness but what better than a swimming pool to relax, refresh and have fun, that's holidays!
An aquatic area for Children and Adults
For the older ones, a large pool around which they can bask on the deckchairs, admire the wonderful color contrast between the blue of the sky and the green of the hills offered by Mirmande (magnificent spectacle), participate in the games organized by the animation team or for the more athletic in the morning from the opening come to do laps to maintain its shape.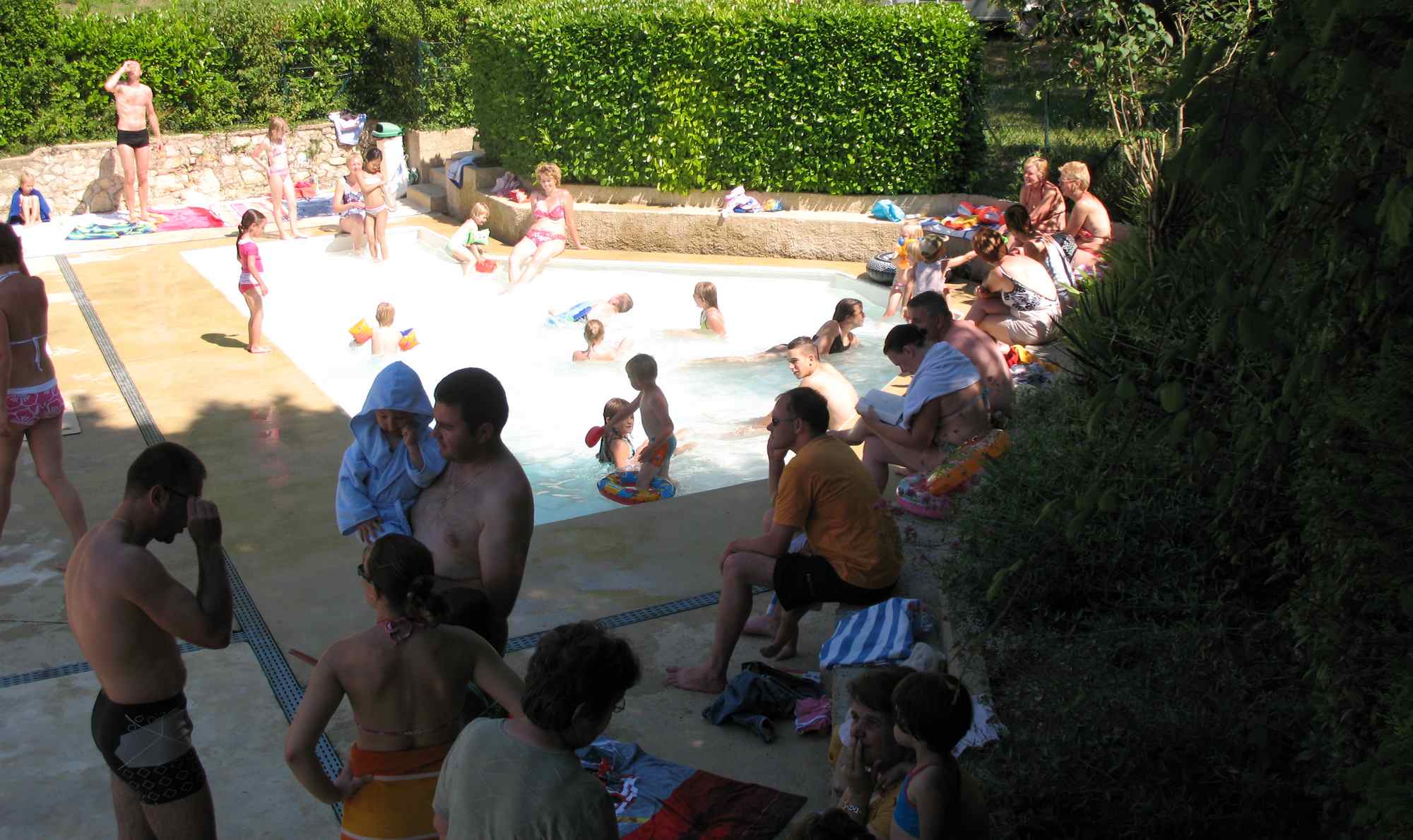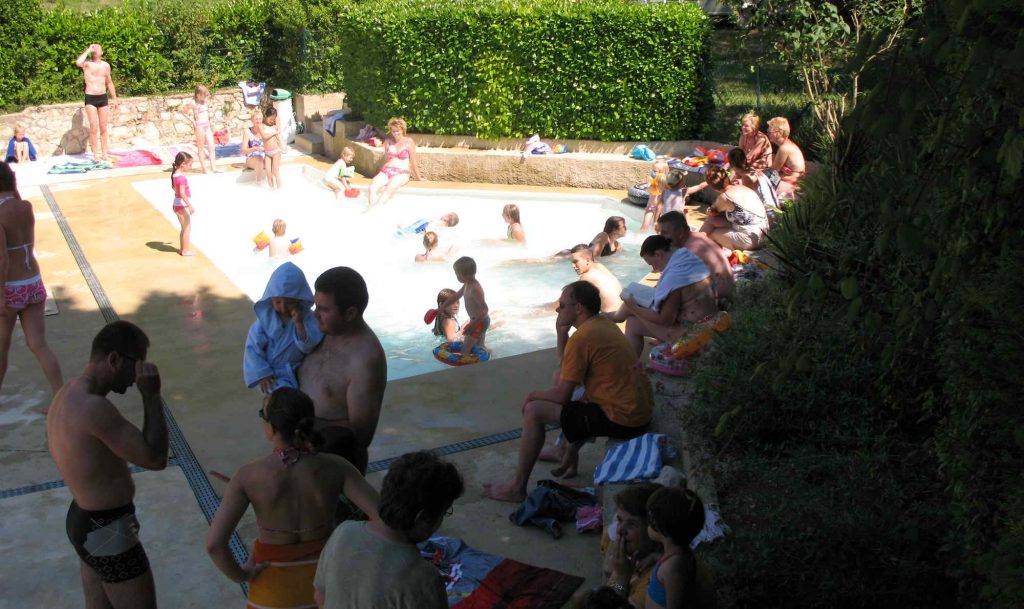 Heated pool
From May to September it is a pleasure that we offer you thanks to the solar cover which makes it possible to heat the a swimming pool and to maintain it at a temperature throughout the season. In the front and back of the season, alone or with friends you will enjoy a pleasant water , a green nature and maybe a refreshing beer. In high season games and entertainment will further increase the conviviality!
A paddling pool in which the little ones can have fun under the watchful eyes of their parents.